Even though many people consider Europe one state when it comes to its economic significance and some of the laws come from the European Union, but each country is responsible for creating their own laws. This is also valid for online gambling and you won't find a legislation that sums up all the European gambling laws.
That's why it's pretty hard to keep track of all the different gambling laws across the continent. The betting market in Europe has many bookmakers who operate there, but the laws are different and vary in different countries.
In this article, we'll show you a quick summary of the legislations and regulations in some countries in Europe. You can also see a list with different organizations that operate there, plus additional information on the European Gaming and Betting Association. We'll try to update this page regularly when we stumble on new information, but you should also check the laws in your country if you have doubts if something is legal or not.
There are many good operators who provide their services across Europe, so it's not that difficult to make a right choice. You can even pick one at random, but we always recommend that you at least read the reviews in order to find out more about the specific bookmaker. It's always important to pick the right bookmaker as this can enhance the betting experience and make you feel safer with the money you are depositing.
European Bookmakers Where you Can Bet
The following bookmakers are sfae to bet on, according to the European gambling laws.
* T&C's apply. Click on Bet now to view the offer!
Online Gambling Jurisdictions in Europe
Some of the gambling jurisdictions that are located in Europe are members of the European Union and must abide by its laws, especially the European Gambling Laws, but others have their independence and have their own laws and regulations for online gambling. The task of the jurisdictions is to license and regulate different best betting sites so that they can offer their services to customers legally. Here's a list of some of the gambling jurisdictions that are located in Europe:
Gibraltar
Malta
Alderney
Isle of Man
European Gambling Laws and Betting Association
The main task of this organization is to provide a regulated, fair and competitive market for punters who want to use bookmakers based in Europe. The European Gaming and Betting Association was formed in 2007 with its headquarters located in Brussels.
Even though many would argue that the organization has achieved all of its goals, the European Gaming and Betting Association made a big contribution to online gambling in Europe. It has only a couple of companies who are members, but considering the fact that legislation has become an issue for operators, an expansion of the organization is on the cards. This would allow the European gaming and Betting Association to have more influence in the online gambling field.
Gambling Laws in France
Gambling and it's different forms are legal in France and there are three organization who deal with the regulation – the Pari Mutuel Urbain is responsible for horse racing, the Francaise des Jeux takes care of different betting games and lotteries, while ARJEL has the task of regulating online gambling.
A new bill was passed by the French government in 2009 due a request from the European Union which made sports betting, horse racing and poker legal.  ARJEL is the organization responsible for handing out licenses for operators who want to provide their services to French punters. There aren't any licenses for casino spread betting, exchange betting and casino games.
Gambling Laws in Germany
Unlike some countries in the EU, gambling laws in Germany are pretty hard to understand and underwent changes over the years. All forms of betting (except horse racing and those offered by the state) were banned in 2008. EBGA complained that this legislation was against the EU rules and that led to some changes.
The European Court of Justice decided in 2010 that online gambling in Germany had to become more liberal, so the Interstate Treat on Gambling in 2012 gave private companies the chance to offer their services in the country. This legislation was accepted in almost all states with Schleswig Holstein being the only exception, but the laws there were even more liberal.
Because of the new government, in 2013 this legislation became invalid, but the licenses issued by Schleswig Holstein are valid until 2018. Some of the biggest names of the business still possess a license, but questions are being asked about the future.
Gambling Laws in Spain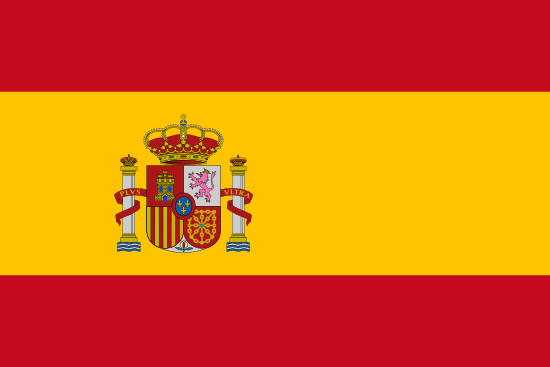 The European gambling laws in Spain were changed many times over the years, the most recent one being in 2012 when gambling operators had to apply for the opportunity to operate in different regions under different regulations. Many companies managed to receive a license from the Spanish National Gaming Commission and could operate legally in the country.
It's still legal for Spanish punters to wager and make bets online if the bookmakers possess a license to operate in Spain. Some of the biggest names in the industry like Paddy Power and Bet365 made websites in Spanish specifically for casino, poker and similar gambling forms.
Gambling Laws in Italy
When you look at other countries, the gambling laws in Italy are considered fairly liberal. In 2006, most of the countries who were members of the European Union started adopting restrictions regarding online gambling, but Italy allowed companies to offer their services in retail locations and on the Internet.
Since then many changes were made, the most notable being in 2011 when licensed operators could offer casino games and poker to Spanish punters. It's no surprise that Italy have made many betting websites legal for many different gambling forms.
*Note: All of the information that you found in this article about European Gambling Laws was correct at the time of its publishing, but we always try to update it when there are new updates. If you still aren't sure whether gambling is legal in your country, we recommend checking out the local laws for more information. We aren't lawyers, so this article should not be considered as legal advice and it only represents our opinions on the subject.