Very few wonder how gambling is regulated on the web. Most of the people who gamble on the Internet don't know what are the regulations in the industry. Seeing as the gambling industry isn't regulated the same all around the world, learning about the different laws and legislation is something you definitely should do.
Many people didn't expect such a sudden rise in the popularity of online gambling, so it's a relatively recent phenomenon. That's why the lawmakers weren't ready for it, and it took some time before the countries started legislating online betting. Before, they used old laws which were irrelevant (there are countries which do that today as well).
However, we must admit that the regulations of online gambling became much better in the recent years. Of course, it's still far from a perfect scenario, but hopefully, one that it will be. We've tried to tell you why you should learn about legislation and regulation if you want to have a great experience while betting online.
Other topics of this article are the gambling jurisdictions around the world and the requirements that online bookies must fulfill if they want to have an online betting license.
The Importance of Online Betting Regulation
In online gambling, you trust your money to third parties which you never meet. There are millions of people who use betting websites and most of them have no information about the companies which run these sites and how gambling is regulated. That's where regulation becomes necessary – the customers need to know that their money is safe at those websites. The purpose of online betting regulation is to make sure that betting sites are operating under ethical, lawful, and fair standards.
It's pretty obvious that gambling websites should abide by the laws in the country and shouldn't engage in unethical practices. Other important things include preventing minors from gambling by providing honest advertising.
Some standards in the betting industry include providing transparent terms and conditions to their customers, as well as protecting their deposits and giving them a fair chance to win. Also, the winnings should be paid out within a reasonable period.
If all bookmakers fulfilled these requirements, people wouldn't have to worry about safety and security. Unfortunately, that's not the case, which means that they shouldn't be allowed to accept deposits if they refuse to meet the criteria.
The main reason why it's difficult to stop online gambling sites that want to scam you is that there's no global body which is responsible for online betting in each country, and gambling operators can have their headquarters in a country where the laws aren't so strict.
Fortunately, the majority of the websites aren't like that because they are based in parts of the world where the regulations are in order. However, we still think that you should pay close attention to any suspicious details in the gambling website when making an account.
Most people are only interested in the things that affect them directly, in this case, the things that make online gambling a safe experience for them. Regulation in the betting industry can only be a good thing, but we still need to pick the right websites.
How Local Gambling is Regulated
As we said earlier, there's no global governing body which determines how gambling is regulated by the online betting industry, because there are too many parties, which is very unfortunate. That's why you need to check the laws of the country that you are currently living in, because, in some parts of the globe, gambling can be illegal.,
For example, in the United States, there are two legislation types – federal and state. Federal legislation applies to the whole country, while state legislation has influence only on the particular state. The gambling legislation in the US has a lot of gray areas, so it's hard to determine if the activity you want to undertake is legal.
Most of the time, the laws are focused towards the gambling operators and not towards the customers themselves, that's why it's very hard to make online gambling illegal. Still, as we mentioned in the paragraph above, there are some places where the laws are unclear, and people don't want to risk getting into trouble, so they avoid online gambling altogether.
Even though we aren't layers, we did spend a lot of time researching the gambling legislation, and our conclusion was that you could bet online without being afraid of breaking the law in most countries.
Of course, it's always best to check the legislation in the place where you live or check out our "Gambling Jurisdictions" page where you can find information about the regulators in various locations around world. These gambling jurisdictions are regions where governments are passing different laws.
Requirements for a License
Even though there are different licensing requirements in different parts of the world, which depend on the jurisdiction where gambling is regulated, there are still some typical ones that apply to almost everywhere. Here's a list of them and an explanation of what their purpose is:
Suitable owners and executives – Just like with any other multi-billion dollar industry, online gambling will also attract some bad people. That's why the regulating bodies won't just let anyone run a betting website. They do some research on the owners and staff to be sure that they are suited for this industry.
Criminal records play a huge role in the decision process, especially if the crimes are of a financial nature. That's the best way to see if someone is fit to run an honest gambling website.
The accounting procedures are another crucial element taken into consideration from the licensing authorities. Bookmakers have to keep the customer deposits separate from other funds and protect these deposits so that if the website bankrupts, people can still receive their money.
Fair games – This applies mostly to sites that provide casino and poker games. They need to prove that their games are fair, and the gamblers have an appropriate chance of winning. The way to do that is to have licensed and tested software.
Handling problematic gamblers – It's a well-known fact that online gambling can easily lead to addiction. That's why the gambling websites pay a lot of attention to problematic punters and have installed measures to help them, for example, setting deposit limits.
Dealing with underage gambling – Underage gambling is another important point that needs to be considered. Reputable and licensed websites need to check the identity of the customers so that they can prove that the people using their site are not minors.
Handling complaints – It's important for licensed websites to have a procedure for customer complaints which should be applied at any time.
Don't bet Before you Learn About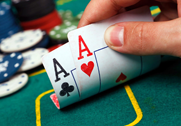 What can be Improved in the Future?
In an ideal world, there would be an organization that takes care of the gambling legislation all around the world so that gambling is regulated the same way. That way the criteria for gambling websites would be the same and the process of identifying trustworthy sites would be a lot of easier. Unfortunately, the chances of that happening are very slim. However, one thing that can be done by many countries is improving the current online gambling legislation so that the laws aren't so confusing anymore.
The biggest priority of the regulators should be protecting and winning the trust of the people who are gambling online. We acknowledge the commercial needs that gambling operators have, but there shouldn't be any compromise on a stricter regulation.
We hope that, in the future, gambling won't be illegal in any counties. Even though it's easy to get addicted, not allowing people to gamble won't solve that problem because there always will be a way to bypass these regulations and it's far more likely that the websites which people will use are going to be unregulated.